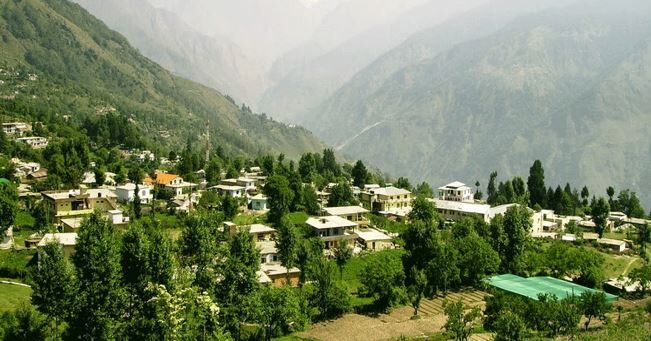 Read Time:
4 Minute, 40 Second
Uttarakhand is formerly known as Uttaranchal, it is the state in the Northern part of our India. Often referred to as, "Devbhumi" due to various Hindu Temples. There are several places to visit in Uttarakhand that people love to visit. Uttarakhand is popularly known as the natural environment of the Bhabar, The terai, and the Himalayas. Uttarakhand has become the 27th state of Republic India on 9th November 2000, being carved from Uttar Pradesh's Himalayan districts. Uttarakhand borders Indian states of Uttar Pradesh (UP) to South, China's Tibetan Autonomous region to North, Himachal Pradesh to North-west and west and Nepal's Sudurpashchim Pradesh to the east.
Here are some of the Most Popular Places to Visit in Uttarakhand
With a total of 13 districts, the Uttarakhand state is divided into two sub-divisions Kumaon and Garhwal. Dehradun is the Largest city of Uttarakhand and is also the capital of Uttarakhand, which is a railhead. The high court of Uttarakhand is located in Nainital. The Uttarakhand's name was simply derived from two Sanskrit words. One is "Uttara" which means North, and the other is "Khanda" which means Land, altogether forms Uttarakhand.
1. Dehradun
Dehradun is popular places to visit in uttarakhand and famous for Hill station, Landscape, and its views. Its major attractions are Sahastradhara and Tapkeshwar temple. There are several popular nearby places to Dehradun – Rishikesh, Mussoorie, Haridwar. Dehradun is situated at Himalayan foothills nestled between the river Yamuna on the west and the river Ganga on the east and is the capital of Uttarakhand. Apart from its natural beauty, by some of the ancient constructions, Dehradun is famous for its splendid architectural display. The Official name of Dehradun was Dehra, during the days of British Raj.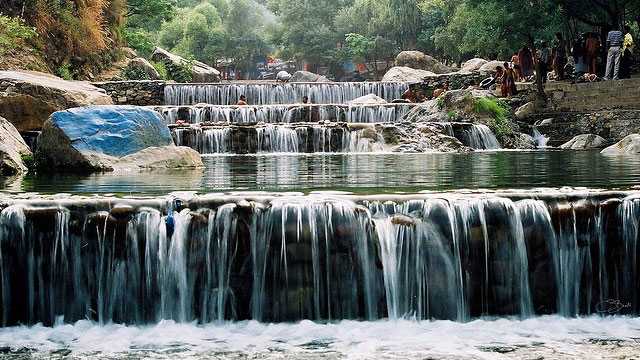 Dehradun city is famous for a slightly milder climate, and its picturesque landscape, and provides a gateway to the surrounding region.
Places to visit –
Tapkeshwar Temple.
Robber's cave
Sahastradhar
Tiger falls
Mindrolling Monastery
Tapovan
Malsi Deer park
2. Nainital
Nainital is places to visit in uttarakhand and mainly famous for Hill station, views, lakes, and its serenity. Its major attractions are Naini Lake and Naina Peak. Nearby places to Nainital to visit are Haldwani, Almora. Nainital is famously referred to as "Lake District of India". In 1938, meters above sea level that is a scenic delight that was irresistible to any tourist. You needs to be in Nainital for a rendezvous with nature.
Some of the Best tourist places in Nainital includes –
Tiffin Top
Naina Peak
Naini Lake
Gurney house
Snow View
Land's End
John in the wilderness
Eco Cave Gardens
3. Rishikesh
Rishikesh is famous for Spirituality, Temples, Ghats, Adventure Sports. Its major attractions are Neelkanth Mahadev, Shivpuri, Beatles Ashram. Rishikesh is a combination of adventure and tranquility. Located at the confluence of river Chandra Bhaga and river Ganga, Views of some eye-catchy hills and various adventurous activities there such as Rafting, Trekking, and Camping. Rishikesh is referred to as the Yoga capital of the world. As the city organizes International Yoga Day in the first week of March since 1989.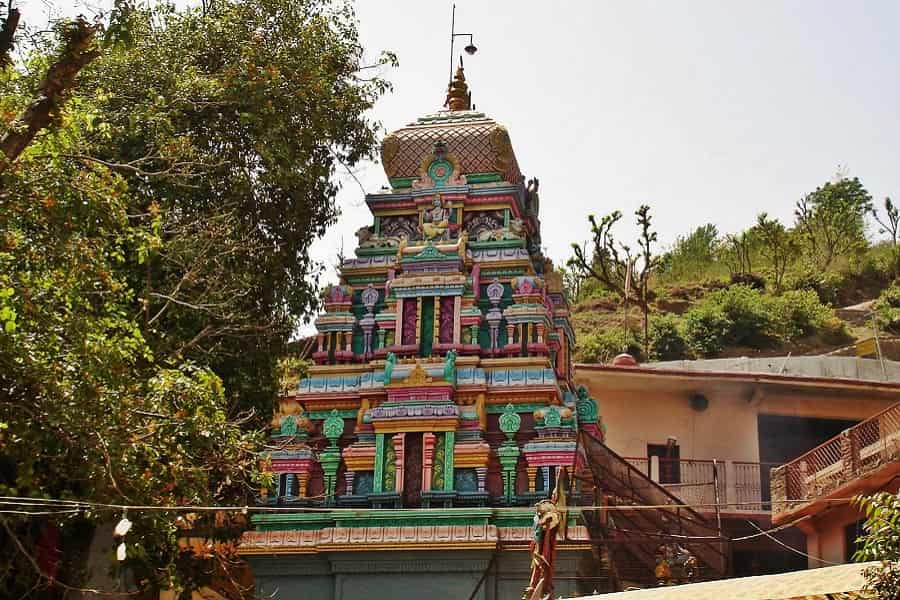 Some of the famous tourist places in Rishikesh –
Neelkanth Mahadev Temple
Laxman Jhula
Rajaji National Park
Swarg Ashram
Shivpuri
Kaudiyala
Jumpin Heights
Parmarth Niketan
4. Mussoorie
Mussoorie is awesome places to visit in uttarakhand and is famous for Hill station, its views, and Serenity. Its major attractions are Kempty Fall, Happy Valley, Lal Tibba. Several nearby places to Mussoorie are Haridwar, Dehradun, Rishikesh. Mussoorie is located at an altitude of 6000feet, and is known as the "Queen of Hills" and is beauty personified. The Himalayan peaks on view with snow-covered, the land has an excellent Climate too. Summers are pleasant and the winters are chilling. In 1820, Captain young of the British Army made Mussoorie city his residence. The list of tourists enjoying the beauty of the place is Growing. Here are some popular tourist places to visit in Mussoorie –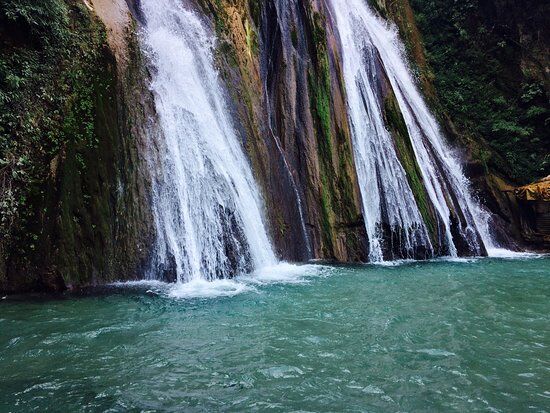 Happy Valley
Kempty Falls
Lal Tibba
Gun Hill
Mussoorie Lake
Christ Church
Jwalaji Temple
Mall Road
5. Kedarnath
Kedarnath is famous for Char Dham and Hinduism. Its major attraction is Kedarnath Temple. Nearby Place to Kedarnath is Badrinath. For those who follow Hinduism considers Kedarnath as one of the holiest pilgrimages. Kedarnath is a small town which is located in Garhwal Himalayan ranges. Near Chorabari Glacier, Kedarnath has located in the Himalayas above about 3,583m to sea level. Kedarnath suffered extensive destruction during the mid-month June 2013 from flash floods in Uttarakhand state caused by torrential rains. The nearest road head is at Gaurikund.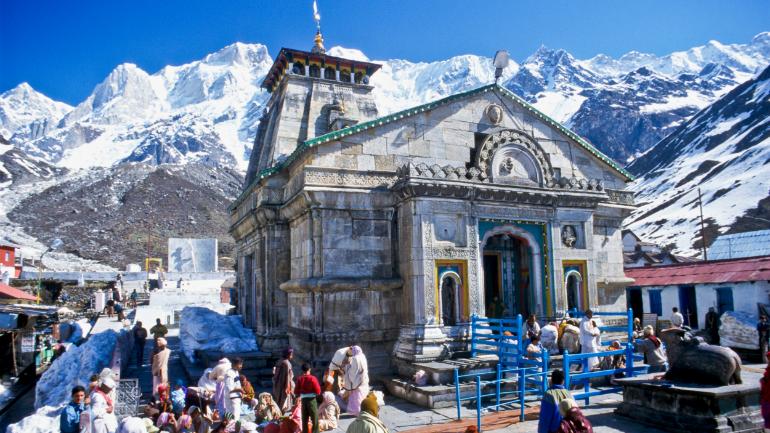 Here are some of the places tourists love to visit in Kedarnath –
Gauri Kund
Vasuki Lal
Kedarnath Temple
Chorabari Tal
6. Badrinath
Badrinath is famous places to visit in uttarakhand for Hinduism, Chardham. Major attractions of Badrinath are Badrinath Temple and Hot Springs. A nearby place to Badrinath is Kedarnath. Badrinath town is located between the mountain ranges, Naryana and Nar. It is Shadowed by Neelkanth Peak and is located at an altitude of 3,133 meters.
Here are some of the most popular places to visit in Badrinath
Badrinath Temple
Neelkanth Peak
Charanpaduka
Hot Springs