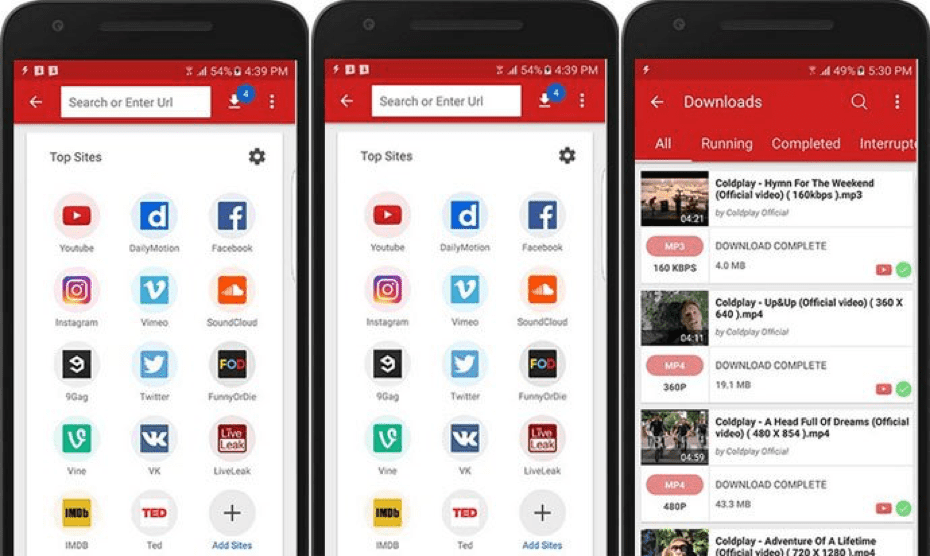 Read Time:
4 Minute, 11 Second
Video Downloader for Android- An average of 8 out of 10 people spent near about 3 to 4 hours on the internet to find something which can download their movies and video only for free. World's most famous video hosting site YouTube does not allow its users to download their video or music. Yet, with YouTube, you can only save your media offline and can enjoy it without an internet connection. But not everything on YouTube can be saved for offline usage. There are no such applications which are present on Google play store which will let you download such content but to resolve the issue, there are many 3rd party applications which will allow you to download without any hustle and absolutely free of cost.
Top 3 Video Downloader for Android Smartphone
Here is the list of some 3rd party video downloader to make your experience a little richer this time.
1. Tubemate
Tube mate is one of the most hassling freeways of downloading your media from the most popular and topmost Video hosting site, YouTube. Despite some strict regulations of YouTube policy, you can download and can enjoy an unlimited amount of videos and movies absolutely free. not only it allows to choose between various media of your own choice, but also you can choose between various qualities and formats, ranging from HD to other low qualities. The Tubemate application is already in the form of APK, which doesn't take a much larger room in your device's storage. To make your experience comfortable it allows you to download media into your desired folder, which makes your media to stay in front of your eyes only.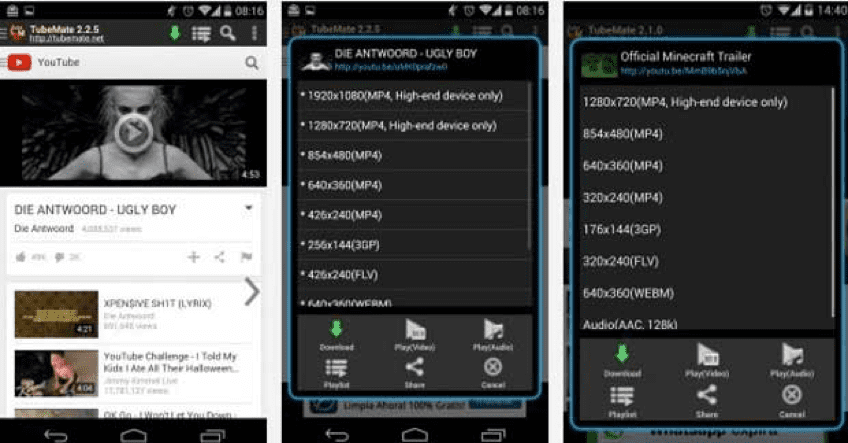 Downloading gets easier with Tubemate, as it allows its user to download music and video from the YouTube app itself. Last but not least, it allows it, users, to get access to something more beautiful. It gives you access to use Tubemate not only as a downloader but as video and audio player too. You can download this app for completely free from 9Apps app store!
2. Snaptube
Snap tube is one the fastest way to download your desired media quickly. it allows its users to download videos of their own favourite media from their own favourite video hosting websites, including YouTube, Daily motion, Metcafe, vine, Instagram, and many more. Snap tube is the fastest way to download as it downloads media in a snap and gets saves in your desired folder in the storage of your device.
Unlike other platforms, which asks for subscriptions, it doesn't even a single penny. And Similar to other 3rd party applications it also allows you to choose from various qualities and formats ranging from HD to Low qualities and from mp3 to AAC. You can download your favourite music video from the world's leading media hosting site YouTube without worrying about its terms and condition policies. It gives you access to choose from various resolutions which get saved into your phone's storage. With Snap tube you can easily download videos from the official default application itself with just one tap.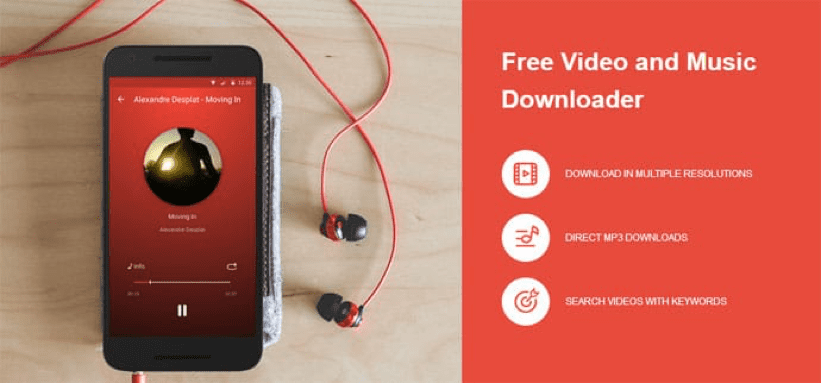 3. Vidmate
Vidmate is one of the most loved and popular video downloaders amongst the list of best Video Downloader for android .it also allows it, users, to get access to download from various other video hosting platforms including Daily motion, Vine Metcalfe, Instagram, YouTube and many other platforms. Vidmate is one smallest and quickest way to download your media into your own desired folder. Not only you can choose between various platforms but also you can download your media in different qualities and formats ranging from 360p to 1080p. as a true mate, it allows to experience and gets access to everything it has to offer.
Vidmate is not just a downloader it a lot more than it. With Vidmate you can stream live TV. Also never miss a match or TV show with Vidmate. With live TV, it is also a video and audio player. Now you can get access to video and audio without any internet connection. With an amazing feature of watch later, you can heart your favourite content can watch it later anytime you want too. For some adults, if you want your content to be hidden in a private space. Your mate will have your back covered, with Vidmate you can keep your content into a special space can secure it with a special pin code.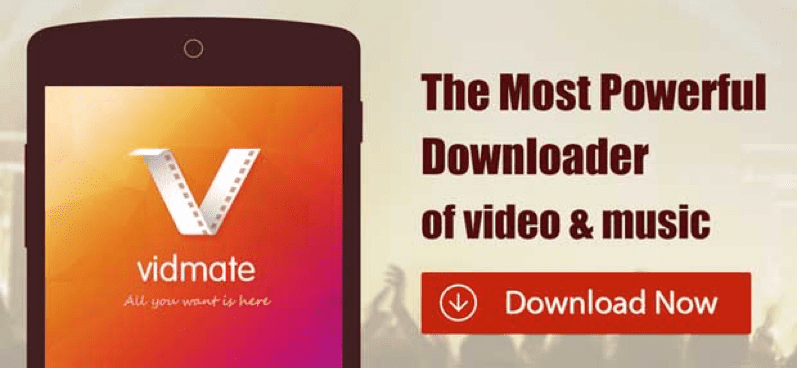 4. Videoder
The Videoder has been recently released for the Android platform and has become one of the favourite apps to download videos. It shows the already 32 million people have downloaded this app which is considered to be a huge success. This app supports YouTube video downloading option as well as Facebook Video downloading options and is really user-friendly.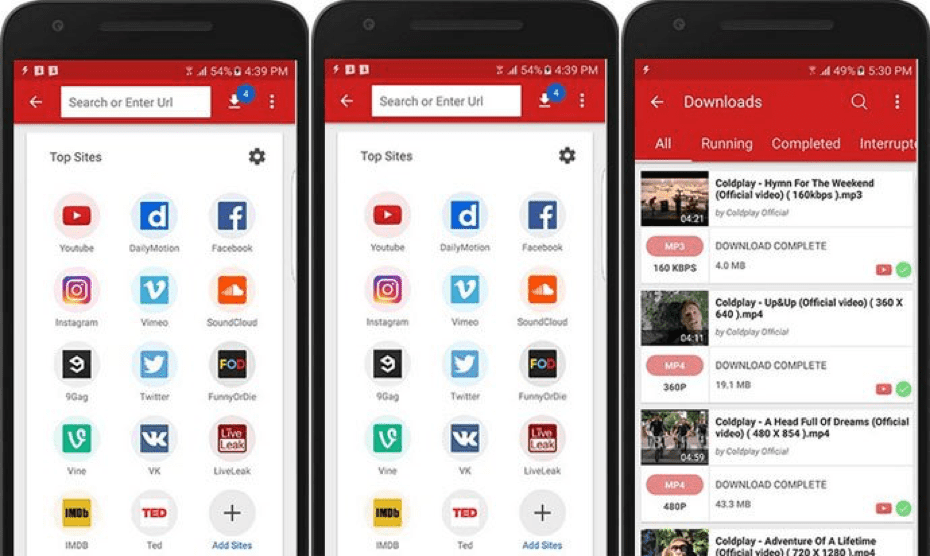 It has some really attractive features like a built-in video converter. You can convert any video files into music file in a few seconds. Videoder is supporting more than 20 websites including Instagram, Facebook, Dailymotion & More.